Holidays: Let the mayhem begin.
Thanksgiving is Thursday, so there's no denying it anymore - the holiday season is upon us. As a child, the holiday period of Thanksgiving through New Years Day was a time of glee for me because it meant lots of yummy food, presents, days off school, and playing with relatives I didn't get to see all the time.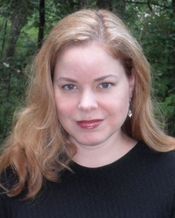 Ahem. And then I grew up and realized all the time, planning, stress, money, and hassle it took to give me, my sisters, cousins, second cousins, etc., those gleeful memories. That was the true gift we received. I can count on one hand specific presents I remember getting during the holidays as a child, but if you ask me to recount stories of the time spent with my family/extended family, I could go on for hours. Some of those stories we'd laugh at now, but they weren't so funny at the time. Still, it's their craziness that makes them the most memorable. This is probably why some of my favorite holiday movies are zany, dark comedies like Planes, Trains, and Automobiles, The Ref, and National Lampoon's Christmas Vacation. What didn't go wrong with those
families during those fictional accounts, right? But by the end, ties were strengthened and/or new friendships made. Sometimes, the most heartwarming moments are preceded by darkness tinged with hysteria-laden laughter.
Because holidays usually have an emotional impact on people - and can magnify current stresses to a fever pitch - I've used them in some of my books. At Grave's End has a pivotal scene on Christmas Day and climaxes on New Year's Eve. One Grave at a Time has a plot thread centered around Halloween. In my latest story in The Bite
Before Christmas anthology, all my heroine Cat wants to do is have a normal holiday at home with her husband and friends. Instead, due to a slew of circumstances, she's forced to spend Thanksgiving in a strip club with her frenemy, Ian, while trying to save Bones and the others from a supernatural baddie who's got them in a deadly thrall. After all, holiday mayhem shouldn't be limited to only "real" people, right? *wink* Even fictional characters are due for some of that seasonal madness.
What are your plans this holiday season? And in the past, has everything ever gone as smoothly as you intended it? Everyone who comments will be eligible to win a signed copy of The Bite Before Christmas, co-authored by Lynsay Sands and me. International entries are welcome. Thanks so much, and happy holidays, everyone!
Find out more about Jeaniene on her website:
Win a SIGNED Copy of A Bite Before Christmas!
TO ENTER:

Leave a comment answering one of Jeaniene's Questions from the post

+

A way to contact you!
INTERNATIONAL!
Ends November 30th!
GOOD LUCK!
Don't Forget to Vote for the Theme for
My TOP 5 Sundays Post on the Poll at the left sidebar!
Thanks so much for tuning in and I'll see you soon!
xoxo,